Film Connection's Student Success Stories
Every week, the Film Connection Film School receives dozens of honest reviews from our current film students and graduates. Regardless of location, one thing is consistent: our Film Students are getting what they paid for.
We understand that many of you want to be the next big shot film director or screenwriter. Make no mistake, that comes with time. The Film Connection is the perfect launching pad to help you realize your bigger dreams for filmmaking. You have to start somewhere. Why not start working where you live in a film company as a film apprentice today.
Our student success stories are indicative of the primary goal of the Film Connection Film Institute- The success of our students. Here's to your success!
Lights, Camera, Chapman!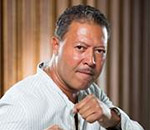 Peter Chapman, Atlanta, GA
What does it take to become a working industry director? Film Connection student Peter Chapman knows if you can envision a story, then you hold the power to manifest it on the screen. However, there is one attribute that all films share and that's the passion of their creator to bring a dream into a reality. Peter was about to find out nothing worth accomplishing is ever easy… Read More
Tyler Sloan – Dallas Film Student's Dreams Quickly Becoming Reality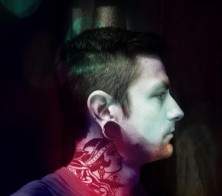 Tyler Sloan, Dallas, TX
A few months ago, Tyler Sloan was watching Youtube videos, using PVC piping to build homemade film equipment and shooting homemade music videos. Fast-forward a couple months and he is directing music videos for local rap artists and rock bands. Tyler has combined his own hard work and creative ability with the connections and one on one education the Film Connection… Read More
Sarah Birk: Focus, Dedication, Success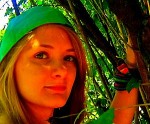 Sarah Birk, Nashville, TN
Sarah is a newer student to the Film Connection but she is making tremendous strides towards her goals. So we decided it was time to have a chat with her to discuss what she has been working on and what she is planning next. Read More
Learn on the Job While Working with Real Professionals
Chelsy Jensen, New York, NY
"The first couple weeks he (my mentor) had me right away building my website, getting business cards, connecting me with some people through email so that was a great opportunity and then he had me reading scripts and then once I really found the script that I felt really strongly about I contacted Tom, my mentor, we wrote up an auction, we had a couple of writers sign up and then from there I was posting jobs on Craigslist, on any website that I could find and he actually had another director that he had worked with so we interviewed with a couple directors… Read More
Checking in with Graduate Korey Hehn
Korey Hehn, Princeville, OR
Right after I graduated from the Film Connection I went to Colorado to work on a series a web series, I was the script supervisor for that and I did hair and makeup as well. It was a pretty small crew and small cast but it was super fun and I got a feel for what it was like to be on a film or on a TV series but it was a tiny, tiny one. Read More
Find Work After Graduating
Stephen Blanquie, Portland, OR
We asked Stephen Blanquie, a recent graduate of the Film Connection in Portland, OR to share what he is doing now that his lessons in the studio are over. Read More
Learn Hands On From the People who Do the Hiring
Celisa Meals, Denton, TX
Congratulations to Celisa Meals! After completing her apprenticeship with the Film Connection her mentor hired her to join a project with his production company! Read in her own words about her experience and the steps she took to secure this opportunity. Read More
Put What you Learn into Practice
Korey Hehn, Princeville, Oregon
As a young girl I have also always wanted to be a writer. So as I worked my way through High School I really tried to figure out what I was going to do with my life, coming to the realization that I really wanted to be a part of making movies. You see, films have such a profound impact on the people who watch them: Even if a person does not like the movie they happen to watch, they will always remember at least little pieces of it because of the undeniable ability of moving pictures to permeate thoughts. Read More
Build your resume as you learn on the job!
Janna Russell, Atlanta, Georgia
Once I joined the Film Connection program everything for me really took off. Before I knew it, and was even a graduate of the program, I had already begun building my resume filled with production experience for several music videos, as well as actually have been paid for my work as a production coordinator! The exposure during the Film Connection course of the apprenticeship and the knowledge I acquired is invaluable. I would not have had the same experience in the classroom alone.Read More
Some students get paid work right after graduation!
Austin Willard, Brooklyn, New York
The studio hired me after I graduated The Film Connection. I was hired on as Production Manager/Studio Manager. I work every day and was fortunate enough to work many more shoots. I am booking Green Screen rentals and showing our facilities to clients. I also work as a Producer on two commercial short films, along with Production Manager for many others. I am still with the studio, and also doing freelance work as a Production Manager and as a Grip. Read More
Work with your mentor around your busy schedule:
Charla Mascagni, New Orleans, LA
The Film Connection provides me an affordable opportunity to work in a hands-on environment with my very own MENTOR, while offering me the flexibility to work around my job schedule! I have to admit at first, I was a little skeptical because I didn't know what to expect. However, after meeting my mentor and going to my first television series film shoot, I knew I was on the right track and had made the right decision for my career.Read More
Learn Camera and Lighting on the Job
Derek Sorenson, Albuquerque, New Mexico
I have learned a multitude of skills while under my mentor's tutelage. It started with how to utilize lighting and work a studio camera. I moved on to understanding how to set up and take the correct shots. I have also been honing my editing skills with Final Cut Pro under a professional whose expertise is editing. My mentor and I have developed a positive relationship in and outside of work. Not only have I gone on several shoots with my mentor, but he also has me actively working in his video business. Read More
Graduate Gerald Vogt now works on feature films
Gerald Vogt, Colorado Springs, Colorado
Once I made the decision to the join the Film Connection I jumped right on in. The first course I took within the Film Connection was specifically to focus on editing. My training really developed my skills in both sides of the production by tying both pre-production and post-production together. As the course continued I began to see my skills really start to take shape, with my mentor pushing me in directions that made me stronger. Also, on the places where I was weaker, they really helped me out. Anytime I had questions, I would go back to my curriculum assigned through the program and there the answer was. Read More
Trent's mentor offered him a position at his studio:
Trent Jones, Austin, Texas
While in the Film Connection program I have had some great help from my mentor to get me through all of the assignments, and being able to work in a real studio has been amazing. Each lesson was easy to understand and I was also given many different books so if I couldn't figure out the answer in my workbook I had a variety of resources to help me study. One of my favorite books that I was given was a Brief History Of Film. I was fascinated by how far the world of filming has progressed over the years and it really has opened my eyes to all of the different genres I had been missing out on for so very long. I began to learn the inner workings of an office and also started to get hands on experience with many different kinds of editing software. Read More
More Student Success Stories

Jesse Valdez – Film Connection Graduate
My name is Jesse Valdez and I was born and raised in Riverside County, Los Angeles. I began my filmmaking career in High School, documenting several student activities leading up until the end of the year. After High School, I joined the Marine Corps Reserve and served for five years. Initially after graduating from the Marine Corps, I began working retail in Riverside. However, then I discovered the Film Entertainment Connection and found out a mentor for a film station that was located in the near vicinity of where I lived. I immediately joined the Film Connection and collaborated with my new mentor, who was a working professional Film Editor, cutting scenes for local commercials and documentaries, training me on all the equipment used to create the final product. Read More
Learn how to edit.
"Today my mentor and I started the day by going over all the ways to finish up a film project, such as using the right formatting, print to video, or editing to tape. On a side note, I have just finished the book the Film Connection assigned me and it feels really good. I've really got a lot of the basics down, and I know I'll get more comfortable with it as I continue working with hands-on with projects. Today was a little bit of a slower day at my mentors' company and it turned out very beneficial because I got to spend more time on the lesson review with my mentor, as well as go over Final Cut. We also looked at some things in both Avid and DaVinci, which is what my mentor uses for color correction work. This was very cool because I like seeing all the different programs the experts use. The following day in the studio my mentor and I spent most of the day completing some editing projects. There were seven sections we finished up post on, and then encoded them to prepare for distribution. We also added some voiceovers to a hospital commercial my mentor has in the works, as well as began editing a few Verizon commercials as well. It was a pretty busy day in the commercial world!quot;
– Jacqueline Ort, Antioch, Tennessee
Learn all it takes to work in the film industry.
"Today I had the opportunity to meet with the director of the film my mentor has in the works, the film in which I have been helping coordinate the animators who are helping in this specific film. I had a chance to talk to him and ask questions about his career and the film. We worked together to come to some agreement on what he wants and how he wants things to be done. He is a great guy with a great sense of humor. He is, I imagine, everything a good director should be; easy to get along with, respectful and full of energy. It was a great pleasure to meet him today at my mentors' studio. Being able to personally talk to the director was a great boost to my interest in this project and as to become a producer as well. I learned quite a bit from the time we had to talk and I'm sure that there is a lot more that I can learn, not just from him, but other directors. All the directors work and think differently so getting to know and interact with them helps me in the future. Between the lessons, and being in the studio with my mentor, I have learned more than I could have imagined and I am only half way through the lessons! And on top of this, my parents are up to date with everything I have been learning and doing. They are as excited as I am!quot;
– Iris Jauregui, Miami, FL
Learn how to work in a professional film studio.
"Today, I went to my mentors' house, where I was helping with the shoot of a few commercials for a professional film. I was mostly filming behind-the-scenes footage. I have to admit at this point that I'm starting to see the fun in filmmaking. It's not every day that you get to film a girl with a Brooklyn accent flipping over a table. The commercials were really fun to make. The next day I went to my mentors' studio, helping with the shooting of another commercial. This was the first time I got to see the use of what is called a TRI-ANGLE, which looks like a mix between a crane and a tripod. I kept imagining myself making great use of that in the future. The commercial we were shooting involved a Donald Trump parody talking to three of his employees about the most important things in business, including a guy who cleaned carpets. Once more, I couldn't help but feel the fun of filmmaking. The following day, once again, I went down to the studio to help with the commercial for the film my mentors' has in the works, where they were shooting in infrared their warehouse with the lights out. I have to admit that it was pretty interesting conversing with other big film fanatics. Then the next day I helped with another episode of the Car Pro Show I have been working on in the studio. Once more, things went pretty smoothly; we got the web show recorded, we got three live shots out, and I even helped a bit with organizing lights in the back room."
– Curren Waters, Granbury, Texas
Work hands-on by joining the Film Connection.
"A great day in the studio with my mentor! I was invited to join a shooting set for a commercial for a local business, it was really good. It was a huge crew with lots of different equipment, and all kinds of interesting things. I was pretty much the Grip, anyone who needed help with anything, would tell me what they needed, and I would make sure it was done no matter what. I was busy all day running back and forth connecting cables, setting up lights, helping people out with whatever, this is the type of thing I've been waiting for. It took us all day to shoot and set things up, and by the time we had packed everything up when the shoot was over, it was really late, but that didn't bother me. Then, later that night, my mentor offered to drive me home, and we had our first real one-on-one conversation since I started this program. We ended up talking for about half an hour, maybe even more. We talked about what I was expecting from doing the Recording Connection program, and then he gave me a bunch of good advice and tips on how to work and behave on future shoots. He explained to me how important it is to standout on a crew if you want to make it in this business. We talked about other things and I was happy that we finally had a chance to really talk."
– Saul Kramer, Philadelphia, Pennsylvania
Work on your own film with the help of the professionals in your industry.
"During this lesson with my mentor, I learned how to properly pitch my movie. I really need to tell my pitch in a way that will cause the listener to think "What if I was that character? What would I do?" I need to captivate the listener in the pitch and tell the story visually, in a three-act structure. It is very important in the pitch to know where the story is going. Another important aspect of the pitch is to express the tone of the film. My mentor and I talked heavily about my film, as well as the characters. My film is about a dinner party that goes horribly wrong when the hosts accidentally kill one of their guests. My mentor and I went into great depth trying to come up with ways to make the characters come to life and be relatable to the audience. My mentor that proceed to really help me adjust the structure of the story by making the beginning longer, which will let the audience fully understand and emphasize with the characters. He gave me great advice on how to come up with compelling beat points by constantly asking myself "What if I was that character in this situation? How would I react?" We decided that nothing in my film should be obvious. It will work better and be much more successful if the events in it are a surprise to the audience. Whenever I come up with an idea, I should go back to it and find other possible ideas that would be even more creative."
– Tucker Kloetzke, Coon Rapids, Minnesota
Curren Waters, Granbury, Texas
"Once again, I helped my mentor and his production team this week with the Car Pro Show went really smoothly. This time, we had two live shots, and my mentor showed me how to use the teleprompter. It was a fun experience, and the crew also helped clear out a bit of the studio's warehouse afterwards. I'm learning quite a bit from the Car Pro Show, which involves very specific areas on the film industry. For example, I'm learning how to wrap up a cord, how to use the teleprompter, and how to use their headsets."
– Curren Waters, Granbury, Texas
Work Hands-On with Your Mentor
"Yesterday I learned from in the studio with my mentor I learned how to sync sound in with video, and they even let me do it with an actual video my mentors are working on. It was a great lesson because the people who filmed the video made a mess for us trying to line up the sound. So because of this I learning with from something that was already messed up, which makes it a lot easier for me to do it next time when the video is done properly. I am having a great time with the Film Connection program!"
– Cory Venable, Baton Rouge, Louisiana
Learn by doing.
"I have been so busy here at my mentors' studio and have already read the entire book the Recording Connection assigned me, so I am way ahead in my reading! I have learned so much in the Recording Connection with my mentor in such a short amount time. This experience has been invaluable to me. First we reviewed my official lesson 1 assigned to me by the program, as well as launched final cut pro and keyboard shortcuts. We went over how the timeline works and how audio and video clips are displayed on the timeline. We also went over how to set up preferences. The very next day we covered scrubbing, keyboard shortcuts for play, pause and play backward. We went over the various ways to overwrite. My mentor has also taught me how to undo as well as how to insert clips and drag and drop. The following week I learned how to add tracks, adjust volume and move clips in the timeline. My mentor showed me how to change the track height with the toggle. I also now know how to create stills and change the speed of clips. Now I am currently working on the leftover footage from a car commercial that was given to me and working on my first rough cut. This is all very exciting and I am learning a lot."
– Amy Swider, Mandeville, Louisiana
Work with multiple mentors within the film industry.
"Today I was mostly working with Adobe after effects and learning how to use the program. I also did a few editing projects with my mentor to learn how and combine the two, with both of my mentors' looking over me. I also watched one of my mentors' edit recent footage they had shot on location and was also excited to share with them my videos I edited. I was able to go to a meeting offsite with my mentors', and when there they discussed with a client how they were going to edit the video they had shot for them. It was fantastic to see how they worked in an environment with clients, and I was able to put in some input of my own as well"
– Nicholas Golias, Mayfield Heights, Ohio
Work with your mentors' professional film equipment.
"This week at my mentors' recording studio. I worked on a lot of inventory. Both of my mentors' had me in the equipment room organizing and writing down all the pieces of equipment. At first I did not like it. But I then realized the whole point of doing it, which is to become familiar with the equipment and know what everything is, what it does, and when and how to use it. It became a very helpful learning exercise. I am now becoming more and more familiar with all the equipment. One of my mentors told me that if we are on a shoot, and he asks me for equipment, he doesn't want to have to explain it to me, he wants me to know exactly what he's talking about. I am almost finished with this inventory project, so this coming week, I can move on to different things. The homework the Recording Connection assigned me has also been a lot of fun. I am enjoying everything I have done so far in the program. Instead of reading just certain chapters in the books, I am reading them all to give me a better understanding of how to be a filmmaker. I am learning so much from these books and I cannot wait to continue learning from them, as well as my mentor."
– Jordan Cowan, Reisterstown, Maryland
Produce feature films with your mentor.
"I am now producing a feature film with Tom in September after finding a big financier! Also a three year deal has been made and I will be on board with Tom for those years and most definitely many more. I am forever grateful for this program to give me this opportunity to let me shine my talents. Today I will be turning in my final assignments to Tom which means I will have completely all the assignments from the book. Tonight I will be meeting with another filmmaker who is involved with the production with the film in September, kind of a meet and greet with the other producers and such."
– Steven Buchanan, New York, NY
Work on your very own professional filming footage.
"Today was fantastic. Upon arriving to my mentors' studio, he and I talked about me practicing using the camera and equipment by myself, to learn the techniques of panning, tilting, etc. that they had already taught me. After a brief trial run on the top of the nearby parking garage, my mentor set me out about Akron to gather footage and clips of the city. I was filming for about 3 hours, and collected a lot of footage of the sights and sounds of the city. After coming back, he explained how I can start my own project, in essence a "tour of Akron" video that I would be able to do by myself on their computers and mine at home. We looked at the clips I gathered, and organized them into bins like they had showed me. I left feeling excited that I was actually going to be doing a project of my own so early on in my internship."
– Nicholas Golias, Mayfield Heights, Ohio
Learn how to run large-scale events.
"Over the weekend my mentor and I attended a Convention for the New Mexico State Bar. We drove up to Santa Fe to the Buffalo Thunder Resort and Casino. We had to set up equipment in an auditorium, as well as five other smaller rooms. I also set up many lights, speakers, cords, mixers and other equipment. My mentor had me shooting panels and presentations in the main auditorium with him. He also had me operate the two cameras we had set up in the auditorium to film the main presentations so my mentor could switch between images on the two massive projectors. Then I set up an entire room for an award ceremony, before running to set up lighting and sound under a tent outside. I really enjoyed having the responsibility of handling half of the filming on my own for three days straight. My mentor and his other engineers said they were really impressed with me, which was pretty awesome to hear. On a side note, my mentor has been letting me take one of his video cameras on weekends so I can practice."
– Derek Sorenson, Albuquerque, New Mexico
Receive hands-on experience from the professionals in the film industry.
"Upon arriving to my mentors' studio this week, I was warmly greeted by my mentor and his business partner as well. We briefly overviewed what my experience would be like, and then the both of them looked at my homework and study book the Film Connection assigned me. After discussing their business model and listening to a few business calls, they showed me the current projects they were working on. After that, my mentors' business partner went over the lessons I had previously read on their Mac that has Final Cut Pro installed. It seemed simple, and my mentors' business partner was great because he was letting me use previous footage of theirs to help with my work. The most exciting part was discussing with the two of them on how I can work ahead of the book assigned to me by the Film Connection, and if we can get the book out of the way in a reasonable time, but not too fast so I don't get confused, the rest of the 6 months could be spent working on projects with them for my entire tenure there. The first session was a huge success, and I am looking forward to the next 6 months I will be spending in the Film Connection program."
– Nicholas Golias, Mayfield Heights, Ohio
Secure a job with your mentor with the opportunity provided to you from the Recording Connection.
"I got the opportunity to meet up with my mentor at a café and caught up on all the news my mentor had for me. We discussed the new plans for my short film my mentor and I are working on, as well as a future job for me, already on top of the development executive work I have been doing for my mentor already. There are very exciting things are happening, which I could not be more grateful for. I took a big risk leaving my home and moving to where my mentor was located, and I am on my way to big rewards because of this."
– Steven Buchanan, New York, NY
Learn what it takes to successfully produce a film.
"Sunday was a big day for the side project I have been working on with my mentor. After last week's fiasco while trying to get a few scenes shot, I really focused this week on preparation. I learned the importance of being truly ready, and I wanted to put it to use and make this weekend an efficient day of filming. The goal was simply to shoot the climax of our episode, and I had everything I could think of ready to go before the cast got together. My mentor and I had scene maps, written outlines of the shots, and storyboards, as well as a preparation list written out for every person in the cast. On the set, I realized how smoothly everything can run if the preparation is thorough enough. Sure there were some hiccups, as filming is still hectic in nature. However, everything my mentor and I hoped to accomplish was accomplished. I feel very proud of the product we have after Sunday's shooting"
– Abe Purvis, Shelbyville, Indiana
Use your mentors equipment outside of the studio.
"I have been working at my mentors Company all month as usual. I am now getting many more opportunities to edit every week thanks to my mentors' help. Recently I got to borrow one of my mentors' cameras, a Sony, dvx 100. I took it over an entire weekend while I was rock climbing and hiking. I outfitted a backpack with padding to securely transport the video camera with me. I was able to get some interesting shots and plenty of practice with the camera. And, even on father's day my mother and I went to visit my grandfather, and the rest of the family. I shot some film of my grandfather reflecting on family memories and enjoying the small reunion. I still have the tape and plan on putting together a DVD when I begin to learn editing."
– Derek Sorenson, Albuquerque, New Mexico
Learn more and more as the Recording Connection program progresses.
"I have learned a lot of little things that I wouldn't have even thought of without the training from my mentor. He showed me a number of cool keyboard shortcuts and tricks on the timeline. I always come out of my sessions that I had with my mentor feeling 100% smarter than I was going in to the session. This week, my mentor and I worked on a project that he had been working on, which was a wedding reception. He had me work with some of the footage, taking out parts that I thought he could use for a music video for the wedding couple. Next, my mentor went through and had me watch as he did his thing with the project, explaining everything very well. I wrote every single thing down and have been studying it. I am truly in love with this program and what I continue to learn in my mentors' studio. I believe that my mentor is fantastic, as he teaches me a lot, and even in one session, I come out learning so much. I am eager to see what's next."
– Luke Knolla, Wichita, Kansas
Work with a real life radio station from the experts in your field.
"Today was my second day with my mentor. First, my mentor and I reviewed the reading the Film Connection had assigned me. Next, I started in the control room and monitored the 11 o'clock news from there. I also even had the chance to go to the news set while it was currently on air. I really got the chance to meet a lot of people today and the systems they work on. My mentor and I are getting along very well and she really knows what I need to have in order to be a good news director. Plus, she is giving me the information and the accesses for this."
– Sameer Hijazi, Miami, FL
Take control of your future with the assistance of the Film Connection
"My whole experience has been so good with the Film Connection program. If you reach out and take matters into your own hands, opportunities will come. I've learned a lot of valuable things from the program, and my mentor so far, and I really appreciate every interaction. One thing that I've learned that sticks out is that you really have to be a people person, with a real drive in the film business, in order to succeed."
– Steven Buchanan, New York, NY
Prepare yourself for a successful future in the film industry.
"I am really glad I made the decision to be in the Film Connection program and it really has been a turning point in my life. I love the reading that the Film Connection assigns, and on the business end of things with my mentor, it is amazing because I am learning so much! The more time I spend with my mentor, the more I just feel so comfortable with everything. My mentor is awesome and his company is moving forward with many projects, so it's the perfect time to be at this studio, working as an apprentice for my mentor. I really love working in my mentors' studio and thank you to student services for keeping in touch with me at all times."
– Trent Jones, Austin, Texas
Learn the importance, and the skills needed, to market yourself to your target audience
"Today with my mentor, he taught me the different methods of advertising, which was extremely important to understand. My mentor told me all the different aspects of how to get the audience's attention when advertising, as well as what happens when the audience ignores the advertising. Later on that day, I was assigned an actual script and had to actually point out the flaws, character breakdown, storyline, plot, and settings. My mentor, as well as all the other advisors within the company, are great. I am learning a lot, and it's only my second week in the Film Connection program. I am starting to realize almost every aspect in the industry!"
– Harpal Bola, Las Vegas, NV
Team up with the Recording Connection students and create your own films
"This Saturday, with my mentor, I am exciting to be working as a Production Assistant for another Film Connection student's short film. Also, I'm really excited because I'm polishing up a script I wrote. And my mentor is going to check it out, and he already said he likes what he has heard about it so far. So, hopefully we can get something going for my own script. Saturday was a great day with my mentor! I loved being a PA on the short film my mentor is working on. I got to meet a ton of cool and talented people. I love working with my mentor! He is so unbelievably nice, always very encouraging, and supports everything I want to accomplish, always giving me lots of input and suggestions. This is such great help, since he has a vast amount of experience. I'm very excited for what lays ahead… thank you the Recording Connection."
– Aaron Gilmore, Phoenix, AZ
Learn what is required to shoot your own film.
"My mentor is great. He is a very friendly person with a lot of insight and knowledge of the film industry. Every time I meet up with my mentor, I got be fired up and energized again. When I speak with my mentor, it reminds me what I want. I want to be a filmmaker. Not just a film director…I want to make things happen and turn an idea or a script into something great. I have shot my short film and now my mentor and I are already planning my next low budget film. Things are going great with my mentor and this week I had a meeting with him and we went over all the props, crafts, and the crew for my short film."
– Aaron Gilmore, Phoenix, AZ
Work on successful television series with your Recording Connection mentor!
"My mentor invited me to go with him on a promotional shoot of an HBO series! I went with him to a location in New Orleans and observed him, as well as the other crew. I also helped with carrying things, put papers together for the production manager, and was a stand in wherever assistance was needed. I learned a lot of the terminology and the lingo that is used on a shoot. It was a great experience and I learned a lot out of it. It was great! My mentor was very helpful and we are getting comfortable with each other. He even actually brought his digital camera along and had me take pictures of the set, as well as some behind the scenes stuff. Being out there on a set for so long actually gave me a feel of what it was like to have their jobs. Everyone was so nice and helpful it couldn't have gone any better!"
– Abigale Liberto, Mandeville, Louisiana
Secure yourself a job with your mentor with the help of the Film Connection.
"For my sessions my mentor he had me take the film I digitized from our shoot at Kirtland Air force Base, and organize it with Final Cut Pro. I followed instructions he had laid out on his desk, editing spots that were unnecessary, and areas that were in need of shortening. I worked on that project all day and was able to get a lot more experience with Final Cut. My mentor had me working like crazy the next day as well, since we were overloaded with work and the Company has so many projects. Later that week, my mentor and I had a discussion on how he plans on buying into a public-access television show, in which the show will have to do with a MD who is finding natural ways to promote good heath or heal the body. My mentor even said if the deal goes well he will have a lot more work for me in the near future!!"
– Derek Sorenson, Albuquerque, New Mexico
Develop your relationship with your mentor to provide opportunities for your career.
"Wow, what a great first session with my mentor! We kicked it off the session by talking about what we've been up to for the past week, and we really connected and laughed a lot. We're starting to get closer on a personal level as we get more and more comfortable with each other. We talked about what genres I feel would best suit my style of film, and then we talked about specific directors in those genres that I liked. My mentor even showed me pictures of him standing next to some of my favorite directors! I was in quite awe how close my mentor is to some of these important figures. We covered what I should be expecting soon, such as website building, writing coverage's for scripts that my mentor had sent me, studying specific film shorts, and to begin developing my short idea even further. Moreover, he mentioned I will be potentially helping out on a set soon, which really got me excited! Overall, I could not have asked for a better first session with my mentor. I cannot wait to further develop and strengthen our professional and personal relationship."
– Steven Buchanan, New York, NY
Learn how to run a successful film studio with the help of your mentor.
"The first day with my mentor was an awesome way to start out the Film Connection program. I felt like I was more a part of a team while learning, instead of being a part of a school while learning. While my mentor was busy with a major project, another engineer in the studio, whose title is president, had me watch an infomercial. I had to watch a check to make sure the phone numbers were correct, and also check to make sure the video played smoothly without any glitches. All the while I was watching the video, I was asking as many questions as possible to get myself more acquainted with the equipment. My mentors' studio has a lot of clients, and for some they do every part of the process from filming on, and with others clients, they do minor editing in order to send them out to different studios. It was an amazing first day and I learned so much that I just wanted to stay and help out as much as possible and learn as much as possible."
– Trent Jones, Austin, Texas
Make valuable networking connections in your mentors' studio.
"Today with my mentor was a day where another apprentice and I got right to work on dubs, editing in sound, and changed the numbers for the commercials we have been working on for our mentor. The other apprentice and I switched out on the edits and sometimes I would be working on the tapes to have them recorded, while he would edit the commercials… we had a really good flow going. After we finished working on the commercials, my mentor showed me a clip that had a static glitch on one of the frames and he showed me how to take out the frame and duplicate the frame, with the ending result looking perfect and without any error. Then, one of the original founders of the company came in to do some voice over work for a commercial, so it was really cool getting to meet him. I was able to edit his voice into a rock and roll concert commercial, and also had it ready to be shipped out. In a way, this was my first networking experience because the founder gave me his card and told me to send some things that he could critique so he would give his honest opinion. This was an amazing connection to make out of my mentors' studio."
– Trent Jones, Austin, Texas
Make your own film with the guidance of your mentor.
"The Film Connection program was a real eye opener. I learned all kinds of stuff from my reading the program provided me, including the entire history of film. This really helped me get an idea of how every step in filmmaking works. Also, the list of 100 movies to watch, which the Film Connection provided me, was great! It got me to watch some movies that I would NEVER watch otherwise, but I'm glad I did. It has been really cool to look back on when I first began with the Film Connection. As the months passed, I learned more and more. Then, with the guidance of my mentor, I have now seen my own short film come to life. From pre-production to the shooting day. Now we are going to edit it all. The process was cool and such a fun to experience."
– Aaron Gilmore, Phoenix, AZ
Work Closely With the Production Team
"Today my mentor and I met at the audition studios in Hollywood to recruit actors for my mentors' film. We are very close to the shooting date, and I just recently met with the cinematographer, and we went to the location to further discuss shot angles. I enjoy working with my mentor, and his film, very much. My mentor is a very busy person, but always makes time to see me for a lesson. He also enjoys horror movies alike myself, which I think is pretty cool."
– Richard Cruz, Castaic, California
Look Towards the Future
"Today my mentor and I met and discussed the five directors I chose to write about. I really really enjoyed this assignment because I had the opportunity to share my ideas about my favorite directors. My mentor and I discussed the styles they are famous for, as well as their well known films. I can learn from this because I am an upcoming director and I will need my own trademark style. I'm very excited and thankful for this opportunity that the Film Connection has provided me with."
"I am enjoying the Film Connection very much and I feel that I am getting the most out of this school. When my mentor and I discussed the casting of his current horror film, my mentor actually considered contacting an actor from my all time favorite horror film. I said to myself, "is this for real? Can I actually have the chance to direct the main actor in my favorite horror movie?" My mentor also believes that I will have the chance to get access to film sets in the future. My mentors' confidence boosts mine in that I believe this is all going to work out in the long run."
– Richard Cruz, Chicago, IL
Don't Go it Alone
"We talked about the different genres. My mentor discussed with me the importance of having a writing partner. With genres, my mentor says that it isn't necessary to pigeon-hole yourself into one genre. He suggested writing from the inception of an idea and seeing what you can come up with. And remember, don't forget to use a writing partner or someone who can be an extra-pair of eyes to the script."
– Janna Russell, Sharpsburg, Georgia
Learn to work with historical film footage.
"This week I have been working on graphics, gathering stock footage for a movie me and my mentor are working on. The movie has to do with the Holocaust, so I made both the movie poster and the DVD sign, which my mentor has chosen to use so far. It's interesting, as well as graphic, since the actual footage we are using is from the Holocaust. The relationship between me and my mentor is well. I find my mentor asking my opinions, as well as using my suggestions, as I have had some good impact on the film my mentor is currently working on."
– Brian Jackson, Cleveland, OH
Learn what niche you want to focus on in Film, then gear in on it.
"I'm very excited about the upcoming weeks with my mentor. Starting this Saturday, I will be running the camera for my mentor when she teaches her acting class for children. This is in order to give me extra practice using the camera. I will be doing this every Saturday, and possibly even on Wednesdays. I've been making more and more contacts with the people I've met and feel it will be a great benefit after my course completion from the Film Connection."
– Ryan Power, Lincoln Park, MI
Learn about the importance of understanding the history of film.
"During my very first meeting with my mentor, I brought the answers in from the questions given in the Film Connection book. My mentor broadened my horizons as to the history of film, talking more specifically about every question in great depth. After this meeting I was so happy that I sang all the way home. I don't usually sing, because I can't… so imagine my overwhelming happiness to be in the Film Connection!"
– Makary Janowski, Detroit, MI
There is no better way to learn than by doing
"Starting this Saturday I will be running the camera for my mentor when she teaches her kids acting class, which is in order to give me extra practice on the camera. I will be doing this every Saturday and possibly even on Wednesdays. I've been making more and more contacts with the people I've met and feel it will be a great benefit after my course completion."
– Ryan Power, Lincoln Park, MI
Put yourself in the shoes of others
"Today I went over lessons 8 and 9 with my mentor, and then took a fundamentals class on acting, which I've been doing the past month to get an understanding of what the actors' process is like. I'm also very excited about the upcoming weeks."
– Ryan Power, Lincoln Park, MI
Don't go it alone
"We talked about the different genres. My mentor discussed with me the importance of having a writing partner. With genres, my mentor says that it isn't necessary to pigeon-hole yourself into one genre. He suggested writing from the inception of an idea and seeing what you can come up with. And remember, don't forget to use a writing partner or someone who can be an extra-pair of eyes to the script."
– Janna Russell, Sharpsburg, GA
Production Student Karen Works on Featured Project

My first lesson consisted of a two and half week assignment as a production assistant on an independent film that was being shot in Rhode Island. This was my first time on a set of any type and it ended up being an amazing experience. Erik gave me positive feedback from the other people on the set as well…Read More
Matthew Derickson – Film (Producer) – Miami, FL

Activities this week: Continued preproduction work on feature project; continuing to work on recruitment of above-the-line crew, and working with fellow producer and screenwriter on script revisions. Although work on TV pilot is finished, am remaining in touch with the team for possible future projects with Jukebox TV.
Chris King – Film (Directing) – Troy, MI

I came to the theater to work with the film crew in setting up audio and cameras for the filming of the play. I assisted with the sound setup and had the opportunity to operate one of the four cameras that were used to film the final performance of the play. I was told I did a good job by the DP and the experience reinforced my desire to learn everything I can about camera work.
Devin Connelly – Film Student (Camera)– Plano, Texas

Recently, I have begun working the camera for a few live interview shoots. This has involved basic camera operation, microphone checks, and carrying out instructions on setting up the shot. This has been a great experience being involved in the fast-paced and time sensitive action that a live shoot entails…Read More
Jorge Ruiz – Film (Assistant Directing) – Friendswood, Texas

This week I learned more about the stedi-cam and actually started practicing. My mentor set up some obstacles for me to practice filming with the steadi-cam. Later we looked at some more techniques for sound editing. ON Friday my mentors old intern came in who is now a director at the local channel 2 station. We talked about his career and he gave me tips for the future. Even better, my mentor asked him to find me a job with him…Read More
Film Student Sees Action Behind and In Front of the Camera in Music Videos!
When Andre Perry entered Entertainment Connection's Film program, he had no idea he'd be working both behind and in front of the camera! The first video, Clipse, Rosoe and Pharrell's song "Hot Damn," features Pharrell Williams and Ab Liva. "I was a P.A. (production assistant) on the set, but that's not all," Andre explains. "In the video I play a police officer. It was directed by Benny Boom." Read More…

Film Student Works On Historic Gospel Documentary!
When Entertainment Connection Film Division graduate Alex Lee was searching the Internet last year, he had no idea how quickly he would become immersed in the film and video industry. But once he got rolling, his career really took off! Read More…
Film Student Brett Taylor Climbs Ladder of Success!
After signing up with Entertainment Connection, Brett was serving his apprenticeship at Crossing Studios, one of western Canada's largest film and video production houses. His mentor, president and producer Dian Cross, runs the company, which has a distinguished client roster including Disney, Chevron, Mattel, Toyota, Sony, and many, many others. Read More…

Film School Graduate Finds Real Success Through Entertainment Connection
When Federico Marchetti entered San Francisco State's prestigious 4-year film program, he knew for sure that he wanted to work in the industry. Unfortunately, their system did not allow for the kinds of opportunities he wanted. "At S. F. State, there are so many students that you can't be as expressive as you would like to be," Federico recounts. "You actually make a movie in 'a team.' So by the end of the program, I still didn't even have my own demo reel." Read More…
Entertainment Connection Student Jay William Bruce Works With Will Farrell And Ed Harris
"Even though I was working in the theater business, I didn't know how to cross over to the film industry," he explains. "Entertainment Connection seemed like a terrific way to do it." Jay met with their Entertainment Connection mentor, and entered the program. While most students like to jump right into film projects, Jay pictured… Read More…
Film Student Sean Chou Is Going Places Thanks To His Mentor, Mars Callahan