Film Connection Donates to the Vidiots Foundation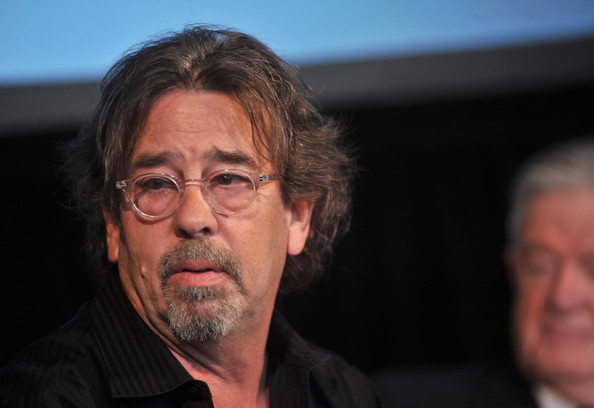 LOS ANGELES, CA–The Film Radio and Film Connection (RRFC) have partnered with writer / producer / director Henry Bromell to donate to The Vidiots Foundation. The foundation is doing all it can to help preserve the culture and heritage thought the beauty of cinema. We at RRFC thank Mr. Bromell and all the supporters of The Vidiots Foundation for their work for the past and future of this medium.
Mr. Bromell has written, produced, and assisted with a number of television dramas like "Northern Exposure" (1990), "I'll Fly Away" (1992), "Homicide: Life on the Street" (1995), "Chicago Hope" (2000), "Carnivale" (2003), "Brotherhood" (2006), "Rubicon" (2010), "Homeland" (2011) plus is writing and directing "Fellimi Black and White", a feature film staring award wining actors Peter Dinklage, William H. Macy and Terrence Howard.
Mr. Bromell himself has won four Peabody Awards, three Humanitas Awards, three Writer's Guild Awards, a Golden Globe, and several Emmy nominations and is still bringing his visions to life across the country as a filmmaker and novelist. It's easy to see why a professional with so many credits to his name would take such an interest in preserving the works of many great men and women like himself.
The Vidiots Foundation is a separate entity associated with the DVD rental store and movie-house Vidiots. The foundation has been working to expand the reach and community involvement of Vidiots through partnerships with community organizations, schools, filmmakers, artists and educators across the country andstate. They provide free classes, screenings, panel discussions, spoken word, live film and other cultural events in an effort to share our culture through film.
The Vidiots Foundation works to insure that Vidiots retains and expands its' library of over 40,000 unique and hard-to-find film titles, making them available to non-profits, schools and everyday film lovers since its forming in 1985. Vidiots has presented fourteen years of experimental film with the Annual PXL Festival and has also participated in events such as NoirFest Santa Monica and outdoor film screenings on the Santa Monica Pier. With the addition of Vidiots Annex in 2010, a 35 seat screening and classroom, and now with funding from the Vidiots Foundation, all of Vidiots' events will continue and flourish, thus establishing Vidiots as a valuable community resource for everything film.
RRFC and Mr. Henry Bromell ask you to share your support by learning more about the foundation at www.vidiotsfoundation.org and do all you can to preserve the arts in your community, no matter the medium.