"IT'S A GREAT STORY THAT KEEPS ON GETTING BETTER."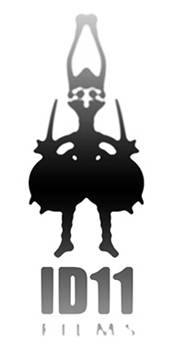 At the studio, Horacio (my mentor) is now assigning me the entire raw footage and trusting me with full content editing, selecting and adding soundtrack, and video editing (of course). I edit, generate, export, and send to clients (after he's approved it). I have also put together some promotional videos for his company to market services like aerial videography and corporate videos… good stuff! I have assisted in several interviews (last one for L'Oreal) and even done one of my own.
We registered for the San Diego 48-Hour Film Project as team leaders, so I'll be co-producing and co-directing a short film this month. We are also shooting another short through the month of June. We have a crew of 10 people and 6 actors. We even got an amazing composer from Hollywood. We held auditions for actors last week (some we had met at a previous meeting). So I'm scouting locations, working on production budgets, looking for equipment… the works!
As far as my script goes, I finished the first draft in less than 4 weeks but it came out a little short. I contacted Richard (my screenwriting coach who co-wrote the film Walking with the Enemy that just came out) and I'm bartering some web development work for more of his time. I'm rewriting and restructuring the script this coming week and submitting it to him for review. It's a great story that keeps on getting better.
On the work front, Britney (my career counselor) gave me a tip for a possible paid gig with a local production company. The contact person was a gentleman by the name of Victor Depinto. I contacted him and asked him to send me the raw footage for a small clip to edit. I sent my edited clip last week, and they want to meet me this coming week. They are looking at producing five 30-minute shows per week and about ten 2-minute clips for a health-related show (they used to have a spot on PBS). We are already discussing a possible full-time position after I'm done with the FC program. That is, while I work on getting the funding to start producing my first feature length!
For promotion, Britney has been helping me with the social media program. My brand is ID11 Films, which I already registered as a DBA of my current company (Sphere Concepts LLC). After I'm done jumping through a few more mandatory hoops, I'll be able to start cashing checks made directly to ID11 Films.
— Fabrice Murgia, San Diego, CA