Film Connection's Student Success Stories
Every week, the Film Connection Film School receives dozens of honest reviews from our current film students and graduates. Regardless of location, one thing is consistent: our film students are getting what they paid for.
We understand that many of you want to be the next big film director or screenwriter. Make no mistake: that comes with time. The Film Connection is the perfect launching pad to help you realize your bigger dreams for filmmaking. You have to start somewhere. Why not start working where you live in a film company as a film apprentice (extern) today?
Our student success stories are indicative of the primary goal of the Film Connection Film Institute: the success of our students. Here's to your success!
Noah Dekel, Los Angeles, CA
Soon after graduation, Noah saw just how valuable his work experience had been when he landed a job in post-production at 21st Century Fox! The job offer came "pretty much through connections," he says. "I was able to meet with Fox on multiple occasions," he says. "I went into these meetings not thinking I'd get a job. I approached them just like I'd like to meet with them and get some more insight about the whole studio industry and how things work in a major studio.
Read More
Suzanne Nichols, Portland, OR
For Suzanne, the hard work paid off in a big way. When her script was ready, the Film Connection set up a meeting for her with noted film producer Aimee Schoof. Even before she had a chance to do her pitch, Suzanne says Aimee (who had already looked at the script) told her she liked the story very much, and walked away from the table with the script in her hand! "She had some excellent feedback for me," says Suzanne, "which I will implement should I have to pitch it again. Which maybe I won't: she said they may be interested…She likes the story very much."
Read More
Keith Huff, Louisville, KY
When Keith was placed as an apprentice with filmmaker Herschel Zahnd of American Recording Co. in Louisville, KY, he found himself immersed in the filmmaking process almost immediately, and ended up being integrally involved in several of Herschel's film projects. But the real education, Keith says, came when he wrote and directed his first short film under Herschel's guidance—a project that turned into something of a crash course in problem-solving on the fly.
Read More
Taylor Giddens, Atlanta, GA
If you need proof of how effective on-the-job training, really is, just ask Film Connection graduate Taylor Giddens. Enrolling in the program in his late 20s, Taylor had absolutely no experience—only a dream of being a filmmaker. A few short years later, he runs his own film production company, where he not only pays the bills with commercial film work, but also has been able to write and direct his own films…
Read More
Matthew Gibson, Nashville, TN
As grueling as it can be to work an apprenticeship around a full-time job, Matthew wouldn't have it any other way. He's grateful that the Film Connection gives him the opportunity to learn, and grateful that Zac gives him the opportunity to build his resume. "The more you can do, the more you can sell yourself," he says. "I'd like to learn as much of it as I can." And for Matthew, the payoff of building a film career is worth the extra effort.
Read More
Rocky Shore, Miami, FL
Film Connection graduate first got hold of this concept while on-set as an extra in Robert Redford's film The Conspirator (Rocky says he got the opportunity because his mustache and beard fit the Civil War theme), and everyone on the set was talking about the importance of knowing people in film. So when Rocky decided to get serious about a filmmaking career, he decided on the Film Connection because of our name!
Read More
Ron Reid, Atlanta, GA
When Ron enrolled in the Film Connection to learn filmmaking on-the-job, he says he was looking for a creative outlet to express himself. But when he began apprenticing with Film Connection mentor Steve Carmichael at the RiTE Media Group in Atlanta, GA, Ron says he experienced firsthand what the collaborative filmmaking process looks like—and he was blown away by what he saw. Perhaps the most notable example was…
Read More
Steve Pitts, Atlanta, GA
Not only is Steve Pitts' story a perfect example of how learning on-the-job can connect you with the industry—it's also a perfect example of how those connections can continue working for you long after graduate, and even end up helping others in the future! In Atlanta, a mentor and apprentice who share the same name now work together in training future filmmakers with the Film Connection.
Read More
Mark Doster, Denver, CO
When Mark came across the Film Connection, he was already studying film in a film school in Denver, Colorado, but he felt he was missing something. "I don't really do well in a giant class setting," he told us. By contrast, the one-on-one training and practical instruction he received with his mentors, Johnny Fisher in Denver and Richard Brandes in Los Angeles, really helped give him perspective on the business of film.
Read More
Nelson Kelkar, Los Angeles, CA
When you're learning filmmaking on-the-job, you never know where it will take you. Nelson Kelkar recently learned this firsthand when he had the opportunity to go to the Philippines to shoot a documentary film with his mentors! Based in Los Angeles, husband-wife directing duo Bayou Bennett and Daniel Lir (who call themselves the "Dream Team") bring their apprentices aboard a wide range of projects, from local productions and music videos to location documentary shoots. Nelson signed on with the Film Connection just as the "Dream Team" were preparing to shoot overseas. Since that's where the action was happening—Nelson went along!
Read More
Gordon Maniskas, Manchester, MA
Graduate Gordon Maniskas completed the Film Connection while living in Boston, Massachusetts and upon finishing the program and his spec screenplay, the aspiring filmmaker made the move to Los Angeles to pitch his film concept and jump into the film industry with both feet! Gordon's screenwriting mentor, Peter Foldy, was impressed with Gordon's script and his strong work ethic, so upon Gordon relocating to L.A., Foldy took Gordon to a couple of networking events and introduced him to a number of producers, screenwriters and directors.
Read More
Youp Zondag, Austin, TX
Film Connection apprentice (extern) Youp Zondag first came in contact with the Film Connection in Austin, Texas, by way of Holland: his family moved to the U.S. so Youp could pursue his dreams of a film career. After starting classes at The Art Institute of Houston, Youp soon left disillusioned because of the cost and the overall lack of direction he felt. Read More
Aaron Patrick Lenyear, Atlanta, GA
The next day at Los Angeles Center Studios, Lenyear met with producer Evan Astrowsky (Cabin Fever, Fanboys), script in hand, to talk about his film. During the meeting, Astrowsky gave Lenyear helpful advice and opinions about the tone of the script and possible markets where it might play well. They agreed together that "Sideline" would work well as a dark indie drama. Read More
Fabrice Murgia, San Diego, CA
"At the studio, Horacio (my mentor) is now assigning me the entire raw footage and trusting me with full content editing, selecting and adding soundtrack, and video editing (of course). I edit, generate, export, and send to clients (after he's approved it). I have also put together some promotional videos for his company to market services like aerial videography and corporate videos… good stuff!" Read More
Shameka Cole, Atlanta, GA
Dreams are quickly becoming a reality just a few months into the film program for Atlanta based film student Shameka Cole. During the month of June, Cole was able to direct her first music video in the great Atlanta area for local artist Tracy T of Maybach Music Group. Read More
Grant Gilbert, Raleigh, NC
Since he started his apprentice (extern) program with Uptone Pictures in Raleigh, NC, Grant Gilbert has been taking charge running cameras and helping out where ever needed on the television lifestyle show "Loving Life." Grant is already taking on the next big steps of his career after visiting LA by tightening up his scripts and looking for the right investors for his show. Way to go Grant! Read More
Ian McCamant, Los Angeles, CA
This year has been an exciting one for Film Connection alumnus Ian McCamant. Not only did Ian relocate from the East Coast early in the year, but in his first week he was able to find a manager and score a sweet apartment in West Hollywood! For those unfamiliar with LA, that's where Quentin Tarantino got his start. Since February, Ian has been working with his new manager on preparing his scripts to pitch (and hopefully sell!) to Hollywood. Read More
Mike Dusenka, Los Angeles, CA
After taking on multiple positions for Dolce Film's latest music video "Take Me There" by Olivia Ooms, Film Connection apprentice (extern) Mike Dusenka had yet another great opportunity to assist on a behind-the-scenes documentary for mentors Daniel Lir and Bayou Bennett. He was even hired on as a lead editor! Mike moved to Los Angeles all the way from Minneapolis, MN in 2013! Since settling in, Mike has been offered a surplus of opportunities through both his mentors and through career services at Film Connection. Learn More
Madi Erion, Washougal, WA
Film Connection grad Madi Erion got the once-in-a-lifetime opportunity to experience the world of set-design here in Los Angeles, the headquarters of the Film Connection. Madi is an aspiring designer with a special concentration in the art of building sets. With the guiding hand of Mr. Jeff Kushon (set designer for Dexter, Showtime) Madi was granted an awesome behind the scenes tour of some of Hollywood's most famous prop houses as well as the Warner Bros. back lot. Read More
Dominic Matich, Rochester Hills, MI
As always, Film Connection delivers on its promise to give the student an experience they won't forget. I wanted to let you know about Britney Tobin because I have written you emails praising other employees and she definitely deserves one. Because of her, I was able to travel to New York, work with top filmmakers on three movies, gain editing experience along with promotional, production, finance, and basically any other experience you can have working with the director of the films. Read More
Amie Austin, Dallas, TX
Perhaps seeing open wounds isn't commonplace for the average American, but for Amie Austin, that experience has followed her as she traversed career paths. A former nurse, Austin often found herself dealing with traumatic injuries; but now she finds herself creating them – for the silver screen. Read More
Brian Kemppainen, Atlanta, GA
Screenwriting is the first step to bringing any story to the film screen. Oftentimes the task of writing your first feature length screenplay can appear daunting! Film Connection student Brian Kemppainen had the opportunity to study under Ron Osborn, a professional Hollywood screenwriter whose credits include the Brad Pitt film Meet Joe Black and television credits such as The West Wing. Read More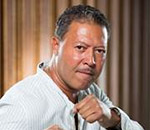 Peter Chapman, Atlanta, GA
What does it take to become a working industry director? Film Connection student Peter Chapman knows if you can envision a story, then you hold the power to manifest it on the screen. However, there is one attribute that all films share, and that's the passion of their creator to bring a dream into a reality. Peter was about to find out nothing worth accomplishing is ever easy… Read More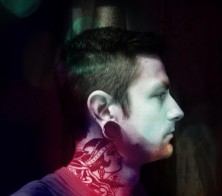 Tyler Sloan, Dallas, TX
A few months ago, Tyler Sloan was watching YouTube videos, using PVC piping to build homemade film equipment and shooting homemade music videos. Fast-forward a couple months, and he is directing music videos for local rap artists and rock bands. Tyler has combined his own hard work and creative ability with the connections and one on one education the Film Connection…Read More
Ian McCamant, Elkton, MD
In his overall experience working with his mentors, Ian has learned everything about film theory tempered with the tangible, hands-on aspects and technical camera work. Together, they have taken on all of the business aspects of putting together a feature film down to the budgeting of his zombie film. Check out a scene from Ian's movie, "The End of History." Read More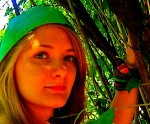 Sarah Birk, Nashville, TN
Sarah is a newer student to the Film Connection, but she is making tremendous strides towards her goals. So we decided it was time to have a chat with her to discuss what she has been working on and what she is planning next. Read More
Chelsy Jensen, New York, NY
"The first couple weeks, he (my mentor) had me right away building my website, getting business cards, connecting me with some people through email so that was a great opportunity and then he had me reading scripts, and then once I found the script that I felt really strongly about, I contacted Tom, my mentor, we wrote up an auction, we had a couple of writers sign up, and then from there I was posting jobs on Craigslist, on any website that I could find, and he actually had another director that he had worked with so we interviewed with a couple directors…" Read More
Korey Hehn, Princeville, OR
"Right after I graduated from the Film Connection, I went to Colorado to work on a series a web series. I was the script supervisor for that and I did hair and makeup as well. It was a pretty small crew and small cast, but it was super fun, and I got a feel for what it was like to be on a film or on a TV series…" Read More
Stephen Blanquie, Portland, OR
We asked Stephen Blanquie, a recent graduate of the Film Connection in Portland, OR, to share what he is doing now that his lessons in the studio are over. Read More
Celisa Meals, Denton, TX
Congratulations to Celisa Meals! After completing her apprenticeship (externship) with the Film Connection, her mentor hired her to join a project with his production company! Read in her own words about her experience and the steps she took to secure this opportunity. Read More
Korey Hehn, Princeville, Oregon
"As a young girl, I have also always wanted to be a writer. So as I worked my way through high school, I really tried to figure out what I was going to do with my life, coming to the realization that I really wanted to be a part of making movies. You see, films have such a profound impact on the people who watch them: Even if a person does not like the movie they happen to watch, they will always remember at least little pieces of it because of the undeniable ability of moving pictures to permeate thoughts." Read More
Janna Russell, Atlanta, Georgia
"Once I joined the Film Connection program, everything for me really took off. Before I knew it, and was even a graduate of the program, I had already begun building my resume filled with production experience for several music videos, as well as actually have been paid for my work as a production coordinator! The exposure during the Film Connection course of the apprenticeship (externship) and the knowledge I acquired is invaluable. I would not have had the same experience in the classroom alone." Read More
Austin Willard, Brooklyn, New York
"The studio hired me after I graduated the Film Connection. I was hired on as Production Manager/Studio Manager. I work every day and was fortunate enough to work many more shoots. I am booking green screen rentals and showing our facilities to clients. I also work as a Producer on two commercial short films, along with Production Manager for many others. I am still with the studio, and also doing freelance work as a Production Manager and as a Grip." Read More
Charla Mascagni, New Orleans, LA
"The Film Connection provides me an affordable opportunity to work in a hands-on environment with my very own MENTOR, while offering me the flexibility to work around my job schedule! I have to admit at first, I was a little skeptical because I didn't know what to expect. However, after meeting my mentor and going to my first television series film shoot, I knew I was on the right track and had made the right decision for my career." Read More
Derek Sorenson, Albuquerque, New Mexico
"I have learned a multitude of skills while under my mentor's tutelage. It started with how to utilize lighting and work a studio camera. I moved on to understanding how to set up and take the correct shots. I have also been honing my editing skills with Final Cut Pro under a professional whose expertise is editing. My mentor and I have developed a positive relationship in and outside of work. Not only have I gone on several shoots with my mentor, but he also has me actively working in his video business." Read More
Gerald Vogt, Colorado Springs, Colorado
"Once I made the decision to the join the Film Connection, I jumped right on in. The first course I took within the Film Connection was specifically to focus on editing. My training really developed my skills in both sides of the production by tying both pre-production and post-production together. As the course continued, I began to see my skills really start to take shape, with my mentor pushing me in directions that made me stronger. Also, on the places where I was weaker, they really helped me out. Anytime I had questions, I would go back to my curriculum assigned through the program, and there the answer was…" Read More
Trent Jones, Austin, Texas
"While in the Film Connection program, I have had some great help from my mentor to get me through all of the assignments, and being able to work in a real studio has been amazing. Each lesson was easy to understand, and I was also given many different books so if I couldn't figure out the answer in my workbook, I had a variety of resources to help me study. One of my favorite books that I was given was a Brief History Of Film. I was fascinated by how far the world of filming has progressed over the years, and it really has opened my eyes to all of the different genres I had been missing out on for so very long. I began to learn the inner workings of an office and also started to get hands on experience with many different kinds of editing software." Read More
More Student Success Stories
STRAIGHT TALK ABOUT THE FILM INDUSTRY
Finding Success With The Film Connection
The Film Connection was constructed for one purpose in mind. We want you to succeed. We want you to become a massive superstar. We want you to be able to be one of our mentors one day. We want you to enter our program as a nobody and then work you way to the top. We want you to be the next Kevin Smith or David Fincher or Charlie Kaufman.
The search for success is something that has been the undoing of many a great individual. Well, thankfully, due to the Film Connection, it doesn't have to be that way anymore. You can enroll in the Film Connection's film school wherever you are and you'll be able to access the entertainment industry instantly. We have film school locations all over the United States.
The end goal of our film school is to fly you out to Hollywood and have you pitch your movie to a real Hollywood agent. We help you develop whatever ideas you may have into a screenplay, we help you shoot some proof-of-concept films, and we introduce you to the agent. All you have to do is show up and be brilliant!
The Film Connection's purpose is to connect you with people in the industry. That's why you'll be working in a real production company while you're writing your script. You'll be making connections with people from all areas of the industry. You'll be meeting other writers, producers, grips, P.A.s and directors. You'll be really sinking your teeth into the world of film while you're in our school. You'll be able to really immerse yourself in the industry.
The Film Connection is your best bet for getting your foot in the door. You'll be working towards making your dreams come true with people who've already done exactly what you're trying to do. You'll be gaining traction in all areas of your career. Interpersonally, externally, and professionally. You'll be making the connections you'll need, you'll be making the work that you'll need show people, and you'll be gaining the experience that will get you hired.
Apply Now
The Film Connection is where it all starts. We help make your dreams happen.
Fill out the information below and we'll be in touch: