Film Connection student Marisa Merkl discovers a hidden talent and a gateway to Hollywood!
Latest posts by Liya Swift
(see all)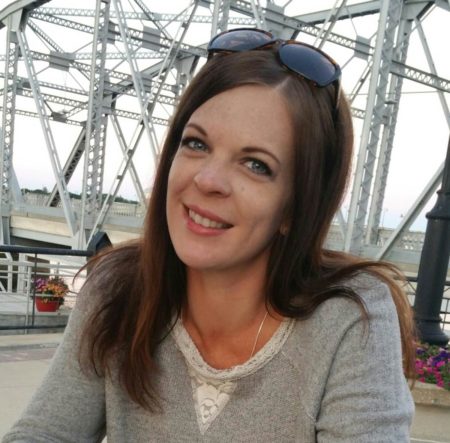 From an early age, Film Connection student Marisa Merkl knew she was drawn to film.

"Something about just being in a dark theater," she says, "I feel my brain literally relax and so much by watching film versus reading an article or a book even. I absorb so much information through film, not just features but documentaries. It's just the way my brain learns…I'm a story person, and so film to me was a natural interest for that reason."

Even so, for years after college, film and video played a side role in Marisa's life, and she set up a side business shooting weddings around her hometown of Milwaukee, Wisconsin while she worked full-time in graphic design. "I went to art school, graduated in 2000, and went right into the graphic design field," she explains, "but I also had minored in videography knowing I was very interested in it, but discovered it too late to have a complete degree in it. So I bought equipment, and for the past 16 years I have been filming weddings primarily and also doing some online web promotional videos for companies in this area. But that's all I've done on the side."

Realizing that her true passion was in film, Marisa began looking for ways to expand into production and direction, which is what led her to the Film Connection. "I went in with the goal in mind of really honing some skills and learning to fill in some gaps in areas of film production that I didn't understand or have experience in," she says, "and really kind of gear myself closer and closer to either directing and/or producing a documentary…or a feature."

When Marisa realized her job schedule made it difficult to fulfill her externship at the local film production company in Milwaukee, the Film Connection set up a customized solution to match her needs by pairing her with writer/director/producer Richard Brandes in Los Angeles and having her lessons via Skype.

[Richard] was interested in terms of my enthusiasm and that I wasn't completely lacking knowledge in film, that I had this experience under my belt," she says. "So he was pleased with the match-up, and I was excited about it."

To help boost her experience and connections, it was decided that Marisa would take some time off work and fly to Los Angeles to fulfill her hands-on training component of the program. Richard pulled out the stops and arranged for her to work on-set at a shoot for a Lifetime Network film! Marisa describes the experience as something of a crash course that really helped show her the ropes.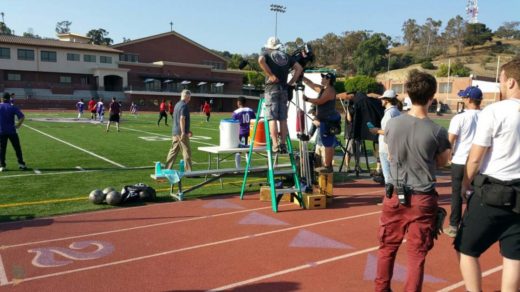 "I was put in contact with a line producer," Marisa recalls. "She gave me the details and invited me to come as…a production assistant on set. And literally from the moment I got there—it was 4:00 or 5:00 in the morning, it was dark outside—I showed up at the first location, and within 10 minutes and I was connected with somebody, the key PA, and I started handing out walkie-talkies and just grabbing things and got going…

I was there for 10 days of the shoot," she continues. "As the days went on I did, fortunately, get to spend time with the director, which I think I would say is fairly unusual for larger productions….So that gave me moments to just sit and discuss things with the director, who was very gracious and kind and easy to work with…I really truly got a taste of everything that was going-on on a set. And that's something you can't read in a book or watch a video about."

That's not all. Marisa had enrolled in the Film Connection to learn film production and direction, but she discovered a hidden passion and talent during the screenwriting component of the program. In fact, Richard was so pleased with her screenplay that Marisa says he is taking an active role to try and get it made!

"He was really pleased with how it came out," she says, "and excited to show it to some people…He verbally optioned it for about six months, so he's going to be shopping it around…It was extremely encouraging, not just his feedback and what he is doing with it now, but also the experience of it and how it kind flowed and came to me way more than I expected."

This development has resulted in a shift in Marisa's own personal goals. "What I really was thinking I was going to be doing is getting into developing financing and everything necessary to get a documentary going here in Milwaukee," she says. "But now I am looking ahead to the next year, and I have writing projects. So I'm hoping to get some commissions to do some screenplay writing for others. And I also have a project that I started years ago."

Now on a new career trajectory, Marisa credits the Film Connection and her mentor for opening her eyes to the opportunities. "Before I had any training, I tried to write a screenplay," she says. "Just being in this program goes to show the night and day difference between trying to do it on your own without any help or assistance or structured knowledge, and then taking the program.

Marisa's Film Connection experience, along with the discovery of a new talent, gives her a unique perspective to share with other students. "I think if I were to give somebody advice who's just starting out," she says, "The idea of starting a film externship sounds really exciting and glamorous in itself, but if you treat the program with due diligence and do the lessons and make sure that you keep your mind open, be a sponge…treating it like hard work and like a true school experience, it's going to be all the better for you…You have to work really hard and complete all the lessons and really listen to who you're matched with, because you'll get twice as much out of it versus doing the parts that you're most interested in and blowing off others."