SARAH BIRK: FOCUS, DEDICATION, SUCCESS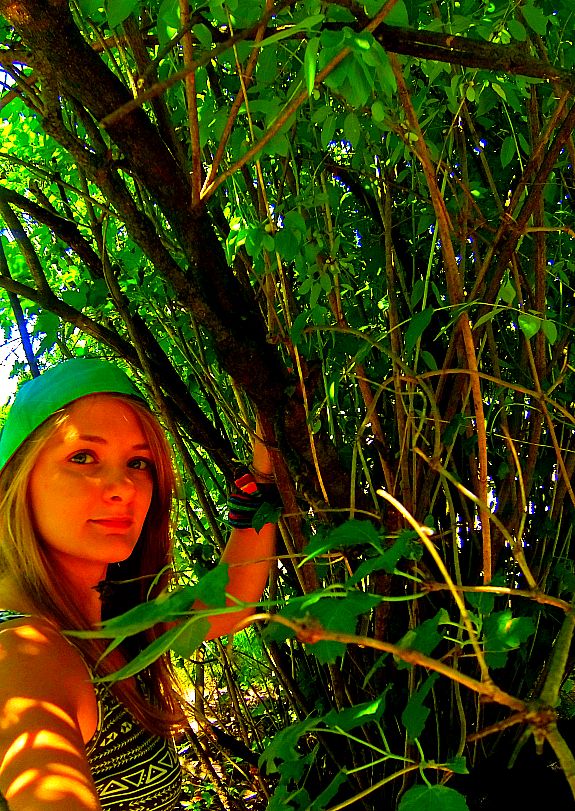 Sarah is a newer student to the Film Connection but she is making tremendous strides towards her goals. So I decided it was time to have a chat with her to discuss what she has been working on and what she is planning next.
Elly Neubert: Sarah, you have been incredibly busy planning projects and getting experience on set. You are a new extern but you are more active than most. Tell me about the most recent project that you have worked on. You just worked with a science teacher correct?
Sarah Birk: That guy is getting his doctorate and he had to do a video of a class with power point slides and things like that. This guy had stingrays in his 4th grade science class that were built into the floor! It was crazy! So I set up and I filmed him, he had a board that he was reading from and I filmed him reading. I took that footage and put in pictures from the slide show and put some film in it and he is going to turn it in from there.
Elly: That is fantastic! You also went to a Corvette factory in Bowling Green, Kentucky right?
Sarah: That was cool! We filmed the first truck of corvettes that was going off to the Corvette Museum. It was the first of the stingray corvettes. I worked as a PA, so I kept the time for the editor and carried the bags. I have done PA work before with my mentor, but this was the first gig outside of Skydive Films that I have done.
Elly: Wow, that sounds like quite the experience. You are planning a couple documentaries too. What are those focused on?
Sarah: I went down to New Orleans on a fact finding trip. I went to scout out a few things, and get some ideas going. The documentary is about religious tolerance and I am using the Voodon religion which is the practice of Voodoo. That is the "creepy" thing to get people interested in watching but it is a misconstrued religion and people don't really know what actual Voodon is. At the end of November I am going to interview Wade Davis, a National Geographic Explorer, who spent three years down in Haiti where he was inducted into a secret Voodon society. He has been my personal hero for 4 or 5 years and was actually named Explorer of the Millennium. But the whole documentary in general is about religious tolerance and learning about another religion before we judge it.
Elly: That is really awesome. You seem to be very dedicated! I believe I read on your student profile that you want to work for National Geographic too, isn't that right?
Sarah: Working for National Geographic is my main goal and to one day be named Explorer in-Residence. I want to go, explore, make videos, and basically bring those videos back here to show to people who wouldn't otherwise be able to go to these places.
Elly: I also read that you are going to Africa soon, tell me about that.
Sarah: In June I go to Africa! I'm making a kick starter campaign to go visit a children's orphanage called Camp Ohana. It teaches kids from 12 different villages. They learn about their culture, the dangers of poaching, they plant trees, learn about the local animals, and about their own cultural dances and songs. They are currently doing a "Raise the Roof" campaign where they are trying to build the first library in Western Kenya. There is some amazing work that they have been doing and I really want to go out there to show how they have progressed. They are volunteer based, so through the documentary instead of focusing on financially helping these children I want to show the importance of starting a program where people can affordably get out there to actually help. Instead of donating your money, donate your time.
Elly: You are doing some fantastic work Sarah. I'm just curious; do you have anything else in the works?
Sarah: I have a couple more shoots coming up actually, next week I am filming a commercial for a company called Tucker's Nut Butters, the couple had a child and they both left their jobs to start this organic butter business. They make almond butter, peanut butter, coffee butter and more! Then they go to farmers markets to sell their products. They want a commercial to promote themselves! They are also going to start a kick starter campaign to "kick start" their company!
Elly: That is pretty awesome!
Sarah: Yeah and at the end of this month I am filming a woman who sells houses. She wants a short video to go on her website about why you should pick her to sell your house and to promote the kind of work she can do.
Elly: What about the work you are doing with your mentor?
Sarah: I go on shoots with Zac, my mentor and work with Sergio, the editor. I actually went on a shoot with Sergio and I got to be put in a school bus, the school bus was set of fire and then a fireman had to bust in and pull me out. I was first camera assistant but they needed more help, so I got to be thrown into the middle of the production!
Elly: So what inspires you to do all of this?
Sarah: A general love for film and the experiences! I mean I got to go to the Corvette factory and see corvettes being made and I got to see stingrays in the floor of a classroom! You can have so much fun and you can do so much with film. You can have fun with it every day!
Elly: You are so focused and seem to be on the right track!
Sarah: I know where I want to go in life and I am trying as hard as I can to get there!