Film Connection mentor Kevin Sharpley involves students in groundbreaking documentary project with Sundance Labs!
Latest posts by Liya Swift
(see all)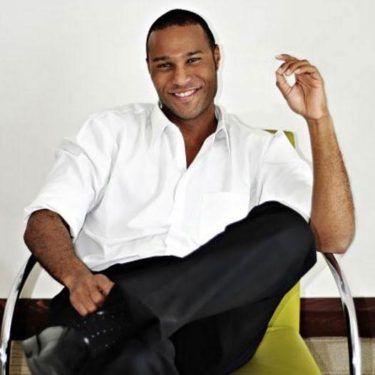 When RRFC students learn on the job from their mentors, not only do they acquire important hands-on skills and make industry connections, but they often also get to share in their mentor's opportunities and successes. Film Connection students working in Miami, Florida with mentor Kevin Sharpley recently got such an opportunity when Kevin's documentary film-in-process was accepted into the prestigious Sundance Labs program of Sundance Institute!

"We just started the film," Kevin explains. "It got accepted into the lab portion of it, and the way that works is they work with you with the particulars of your film, and then as you start to develop the film, you check back with them, until you finish with the film…It's an incredible process because not only does the gentleman that's over at the Sundance documentary institute outreach come down, they also bring other mentors. So we had an Academy Award nominated mentor, they come and they really help you to rethink what your film is all about. And this was really exciting…because most of the crew that worked on this were students from the Film Connection. So I think that this is a great start for them…When you talk about film, this is where it's at. It doesn't get much bigger than Sundance."

The documentary, Kevin explains, is about a Miami-based African-American artist named Purvis Young, one of Florida's most pre-eminent artists whom many in the art world have compared to New York's Jean-Michel Basquiat. For Kevin, it's a passion project he's wanted to do for about 10 years.

"The first time I saw a Purvis painting, I just fell in love with the power of his work, the distinction of his work," says Kevin. "He passed in 2010…So I was able to connect with the executor of his estate, and some of the other surrounding people…He's [in the] Smithsonian, he's in the new African American Museum that just opened…One of his last managers got his meat hooks into him, and next thing you know he declared him mentally incompetent—because you can do that in Florida, the only state in the country that you can do that, otherwise, you have to be in the family. And it was just kind of downhill from there. And his estate currently is hundreds of thousands of dollars into debt…In this film we're using several techniques: we're using animation, we're using archival footage, of course, in an attempt to kind of bring him back to life.

Kevin finds it remarkable that Sundance honed in on the project given its subject matter. "Documentaries that are about an artist and their art aren't necessarily deep tissue documentaries," he says, "and so they may not necessarily go to Sundance or Tribeca, maybe they'll go to PBS or something like that. But as I started to dive deeper into the story and peel away the layers, I was like, 'Wow, this is just incredible. This story is just a dynamic story, an unbelievable story.' So it's still unfolding…As we move forward with the project, I think, we're going to have something really, really big."

Kevin says several Film Connection students are working with him on the project and will get credit on the film. One student in particular, Marcia Stadler, he says has grown by leaps and bounds as a result of her participation.

"Her growth throughout the documentary shoot was just phenomenal," says Kevin. "She kind of started not necessarily knowing what to do…[she became] comfortable running the A7 by herself, and then she ran third camera behind the scene, which probably will go on the documentary…Marcia got to a point where I had her showing the other students how to run third camera…She really stepped up."

For Kevin, giving his Film Connection students the opportunity to work on such an important real-world project is a key to what the program is all about, and he's pleased to share the experience with them.

"One of the biggest benefits of Film Connection is that you get an opportunity to get real world experience," he says. "Take advantage of the real world experience, because that's what everybody's going to look for at the end of the day. What have you done? What have you worked on?…The more that you do, the more your mentor or whoever around you will take note, and they'll give you more responsibility. And the more responsibility you have, the better it is for you to move up. And that's what happened in this case."