Careers in Comedy Filmmaking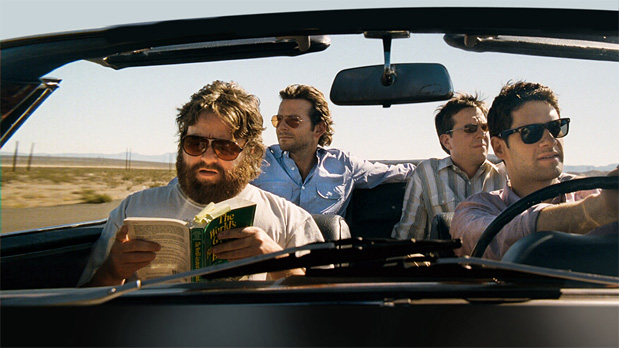 Ferris Bueller's Day Off. Some Like It Hot. The Hangover. Blazing Saddles. The Pink Panther. From the Marx Brothers to Austin Powers, from slapstick comedies to romantic comedies, we love films that make us laugh.
What Career Paths are Available for Making Comedy Films?
Do you like the idea of your films making people smile and laugh? Do you dream of being the next Mel Brooks, or John Hughes, or Jason Reitman? If so, you're going to need more than just classroom training—you need to know the ins and outs of film production, and that means learning on the set. As a student of the Film Connection, you'll have the unprecedented opportunity of learning to make movies in the place where movies are made: in a real film production company. You'll be tutored one-on-one by a working film professional who specializes in the area of film that most interests you. You'll learn the art of storytelling through shots, acting and dialogue; you'll learn how to edit film like the pros. You'll work on the latest equipment and software available in the industry today. You'll even be coached in the development of your own comedy film, and you'll be given the chance to pitch your film to real film executives! And most importantly, you'll learn hands-on in a real filmmaking environment, where you'll be able to form important connections with other industry professionals who can help advance your career as a comedic filmmaker.
Learn the film business by working INSIDE THE FILM BUSINESS. No other film school offers this kind of opportunity. Take a look at our course curriculum page to get an idea of what you'll be studying.
At the Film Connection, we've been successfully training our students through on-the-job externships for over 30 years, preparing them for rewarding careers in the entertainment industry. We are constantly updating our curriculum to reflect the ever-changing technology, as well as current filming techniques. The reason our program is so effective is that it places you in the real world, where you receive one-on-one training and instruction from someone who is making a living in film. As you go to class each day in the film company where we place you, you will get the chance to gain valuable work experience on actual filming projects, and you'll form working relationships with industry professionals—relationships that can serve you for years to come.
Your career in comedy filmmaking awaits. Apply now, and let us get you started.