How to Become a Film Producer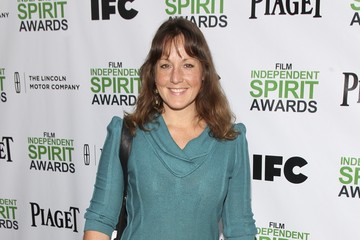 During the Golden Age of Hollywood, studios called the shots, using a producer to pass their wishes on to the directors, actors, and crew – essentially a one-way street. Studios basically had a roster of stars, in-house crews, department heads, and whatever else they needed to make films under one umbrella.
It was, seemingly at the time, just the way movies were made. The studios dictated the terms: the budget, what actors made, even which movie theater chains played their films. Essentially, it was a one-way street. But, as independent films grew in popularity in the 60s and 70s, filmmakers started to realize they didn't need the studios, their crews, or their equipment.
With all of the biggest stars spoken for (at least until their later years), many independent studios had to settle for smaller movies with more populist fare at smaller or second-run movie houses. However, a landmark case against Paramount in 1948 sought to break up the larger studios' monopoly.
In a strange twist considering today's landscape, Walt Disney was a member of the Society of Independent Motion Picture Producers which sought to end the stranglehold the big studios had on the industry. His company is now one of the largest media companies on earth.
A New Age in Film
For the next two decades, smaller, b-films films began to surge in popularity, led by producer Roger Corman. Many of his works, such as Valley of the Dolls, were deemed quite exploitive – and wildly popular! As television began to take a bigger bite of the entertainment pie, the majors needed to bring audiences back to the theater.
As new technologies emerged, the major studios kept their market share by producing large, sweeping epics and filmals. However, crowds of the late 60s and early 70s started to want something different. Independent producers gave it to them – including Easy Rider. Written and directed by Dennis Hopper and produced by Peter Fonda, it was considered the first truly independent movie.
Eventually, talented, up and coming names (Francis Ford Coppolla and George Lucas) began to feel frustrated by having to answer to studio heads. Even though they still had almost complete control of the creative end, they still needed the finances producers at the studios provided.
The two co-founded Zoetrope Studios, entered into a distribution agreement with Warner Brothers, and began making the films they wanted to with carte blanche. The Godfather trilogy, American Graffiti, and Apocalypse Now became huge hits for Zoetrope. However, this "independent" studio was almost too successful.
Lucas broke from Zoetrope, creating Star Wars from his Lucasfilm production company. Along with friend Steven Spielberg and his movie Jaws, the blockbuster movie became viable again. The major studios followed suit, producing larger-than-life movies and replicating Lucas' idea of merchandising their films via toys and other related tie-ins.
While studios concentrated on their big-budget movies, they began to hire smaller production houses to take the helm of their smaller movies. Eventually, studios began to realize the advantages of having their own "boutique" production companies under their umbrella once again.
Acting as subsidiaries, studios could concentrate on the blockbusters (Disney and their Marvel franchise for example) while still making award-winning/film festival types of movies under their name. The key to these successes? Enter: today's producer, or rather "producers." Their first job may be to secure funding, but in the twenty-first century, the job of a producer means so much more than that.
Despite all the changes the reality of filmmakers needing funding is as real today as it has ever been. Instead of passing on the studio's dictates to ensure they're abided by, producers have become more of a jack of all trades. Providing information to location scouts, securing the machines of movie-making, and hiring the people that work on either side of the camera are just a few of their responsibilities.
In fact, the job has expanded so much that in some cases, the job of producing a movie has spawned several other positions. Line producers manage the day-to-day operations, field producers oversee on location aspects of a film, supervising producers take charge of the screenplay, while those oh so fortunate associate producers have the pleasure of taking care of everything else. Sounds like a lot? It is!
For that reason, most working producers have at least a few associate producer credits under their belt before moving into the executive producer, if that's their desired trajectory. Others choose to stay in a supervisory role or become savvy UPMs. Hence, being able to take care of "everything else" is an important feature of the job – and that includes the little things.
Start Small – But Do Big Things
Becoming a film producer is about so much more than keeping an eye on every penny. Even on small film projects, producers need to know anything and everything that happens on the set. While that includes the cost of production, it also means being able to rein in big personalities (when needed) and problem solve on the spot.
In order to do that well, you need a working knowledge of the film industry. Sure, you might not know how much it costs to rent a light stand off the top of your head, but you know one will be needed. Learning as much as you can about how movies are made can go a long way towards making you a trusted producer in the industry.
For many, the path to becoming a working producer starts with taking an entry-level job that gets their foot in the door. Whether it's working with the gaffers, wardrobe, or laying cables, starting at the ground floor is the way most people find their way in. These lesser-known, rarely celebrated jobs are what keep the movie industry whirring along; they're the means by which inductees earn their stripes.
Do your job right, make yourself available, show a willingness to learn and, chances are, people will notice. These are how connections are made. They're how you grow your resume, and climb the industry ladder, one rung at a time. And you also gain a much broader, more informed understanding of the industry itself – an absolute must for a feature film producer.
The Production Assistant/Producer Relationship
Considered the eyes and ears of film production, the production assistant (or PA) is responsible for communication throughout the set, whether on location or on a soundstage. This means the PA will have to adapt and improvise depending on their surroundings, resources available to them, and even cell reception.
While this doesn't mean they'll have to construct a cell tower in the parking lot, it does mean a solid PA needs to be prepared to utilize other forms of communication, like walkie talkies, if there's no reception. Problem-solving, strong communication skills, and remaining task-oriented are all hallmarks of a good PA.
Don't shun the work, even if you have to do it for nothing when you're first starting out. The skills you develop will also serve you well as a producer. But, truth be told, this path is often long and winding. Sure, you could go to film school to learn about producing but at the end of those four years, you could end up right back where you started: with no job and no connections. If that sounds like hardly the path for you, you may be interested in what Film Connection has to offer.
Learning with a Purpose
The Film Connection Film Production and Editing Program will put you on the middle of a real-world production studio, giving you a fully immersive experience. Our six- to nine-month programs will see you set up cameras for live shots, adjust lighting for studio work, and learn how to work with different personalities on the set.
It's not all lugging cables and rigging dollies, though.
In your future career as a producer, you'll need to know the cost of everything and how to budget for it. Your mentor will show you how to breakdown a production, estimate costs for each scene, and take into consideration the pay for cast, crew, and other members of the team. Working with a director in pre-production, is the time that can make or break a movie. Your mentor knows this and is prepared to teach you what it takes to do the work as a professional.
Another crucial producer skill you can develop through one-on-one instruction with your mentor is acting as the liaison between the studio or investor and the director. The goal is for you to graduate the program with actual working knowledge of what it takes to take a film from words on paper to a fully finished product, and you'll know how much it will cost too. That's not all. 4-year universities, film schools, or trade schools just can't offer what we can: industry connections. Sure, there may be the occasional guest speakers who talk film in their auditoriums but with us, you can have the opportunity of getting in and getting working with the pros.
How you deal with those opportunities is something only you can determine. Showing up on time, doing what needs to be done, or offering help with something that's outside of your job description will mean a lot to your mentor and those working around you.
After all, nothing is outside of your job description as a producer. It's up to you to keep the director happy, the investors happy, and the cast and crew happy. Many of our graduates have gone to work on television shows, movies, episodics, web series, documentaries, commercials, and more. Some have gone on to work with production companies, while others have started their own.
What will you do with your opportunities?
Film Connection graduate Ofu Obekpa (pictured above) casts Kevin Nash, produces/shoots/directs feature film Klippers!