Film Connection grad Joe Paciotti on Working for Thrillist, HGTV, Miss America, Chopped & More!
[break]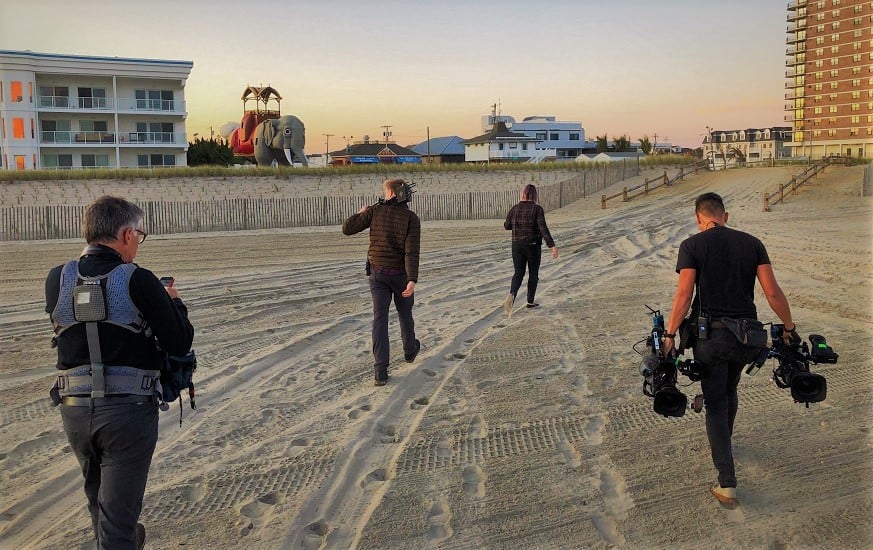 [break] Film Connection graduate
Joe Paciotti
founded his own Philadelphia-based production company,
JPac Productions
, prior to enrolling in Film Connection for Film Production & Editing. After graduating from our post-secondary institution, Joe was able to go full-time at doing what he loves.  Ever the go-getter, he's also continued putting himself out there as a freelance camera operator, camera assist, and even PA as a means to make those connections and move up the production tier on larger tv and media jobs. As a result, Joe has built an enviably long list of credits right along with a career that affords him freedom and flexibility.
[break side="left"] We recently connected with Joe to talk about a number of his favorite projects during the past couple of years. If you'd like to know more about Joe's experiences in Film Connection, click the links in the article below.
[break side="left"]
Alright, here's the chance to brag on yourself Joe. Tell us about some of your favorite projects over the past two years.
[break side="left"]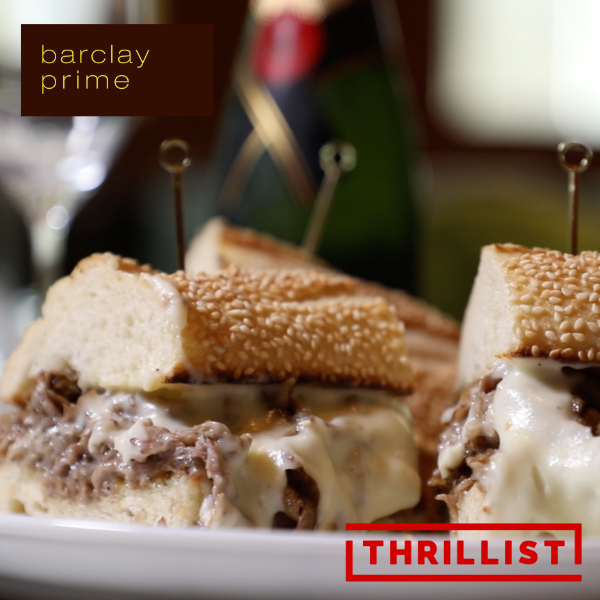 "For Thrillist, I camera op'ed for my own company and did four different restaurants. One of them was Barclay Prime, which is a high-end steakhouse in Philadelphia. And they had this $120 cheesesteak, which is a bit crazy. It's made with truffles and all these fancy ingredients. And it also comes with a bottle of champagne. So, I did a little video for that."
[break side="left"] It looks delectable.
[break side="left"] "That cheesesteak was amazing."
[break side="left"] Did you buy one?
[break side="left"] "No, I didn't buy it. But after we filmed, they let me take a bite which was nice. That's the plus side of doing food photography, or food video. …
[break side="left"] I think that one got close to a million views. And then The Better Box, LLC [which Joe also shot] surprisingly got 3 million-plus views."
[break side="left"] Alright. How about working Miss America?
[break side="left"] "That was definitely an amazing experience. Definitely one of the bigger productions I've been on. There was hundreds of crew members, plus a whole other staging department. And on that, I actually was production staff. And I also did three days of camera operating for the preliminaries, which was pretty cool. So I got to shoot on the higher-end cameras for that. Yeah, and they paid me a little extra on those days. Or a lot extra, I should say."
So much goes into the orchestration of a huge, televised event like Miss America. So many people work behind the scenes.
[break side="left"] "Exactly. Just in terms of how many people were involved in the many different departments: they have one room that was all editors, one with writers, another with producers, and so on. It was just so many different departments and just such a big crew. I work on some shows where it's just a small crew of under 10 people. And this was just a crazy amount of crew members, compared to some of those other shoots."
[break side="left"] What did you do for Chopped?
[break side="left"] "For Chopped, it wasn't on the main show in LA, but we went to all the Philadelphia contestants and we filmed what they call the bio packs…. In the beginning of the show, they introduce each contestant, and they'll show a short bio of each person. Typically, in their own kitchen or their own restaurant…. So that's basically what we filmed, we filmed all the bio packs, we did I think about seven different contestants for seven different episodes. So that was pretty cool." Article on Film Connection graduate Joe Paciotti working crew on The Voice, Carnival Eats, and other shows!
[break side="left"] So that entailed going to all of these different locations and figuring out how you were going to get your shots and all that?
[break side="left"] "Exactly. And I was the assistant camera on that one. The camera guy was apparently an Emmy Award winner too. So that was cool."
[break side="left"] And you got to work on a shoot for D.L. Hughley and Howie Mandel?
[break side="left"] "Yes, I actually worked as a camera PA with Comedy Dynamics on two separate comedy specials. One was for Howie Mandel on Showtime. The other was a shoot for D.L. Hughley which was a Netflix special called Contrarian. It's currently on Netflix, as we speak. [The] cool part about the Howie Mandel [shoot] was, that club actually just opened, like, not even weeks before the shoot. So that was pretty cool to be able to go to the brand-new Hard Rock Hotel, which was in Atlantic City. And yeah, enjoyed that. That was actually a 4th of July shoot as well. So that was a cool way to spend 4th of July…. That was pretty long day, actually, like a 17-hour day."
[break side="left"]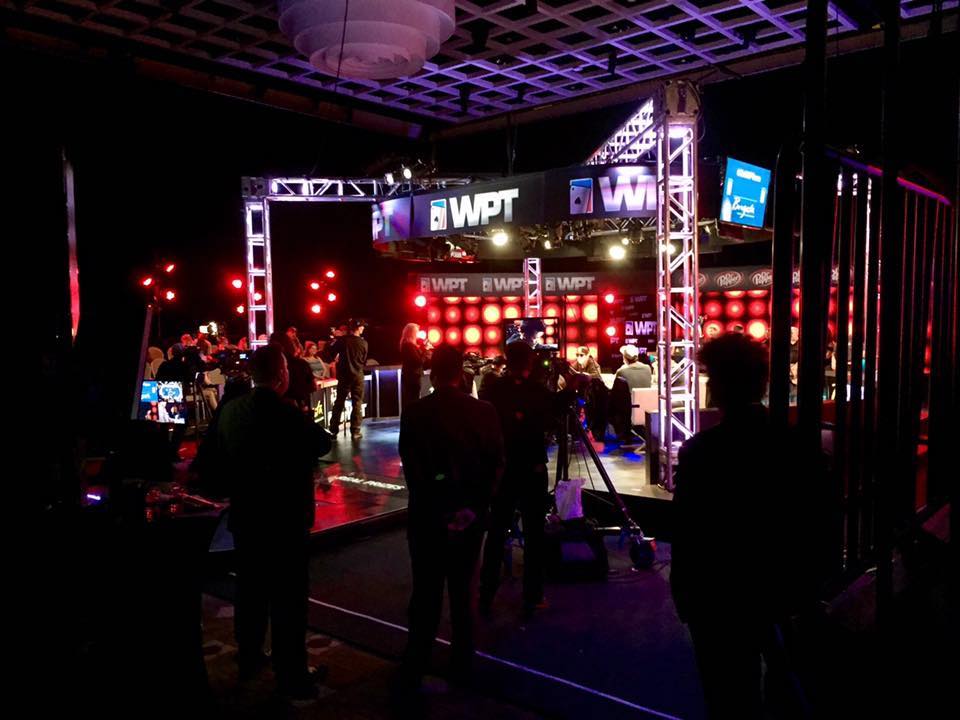 The World Poker Tour on Fox Sports. What was that like?
[break side="left"] "That was awesome. It was actually a much smaller shoot in the beginning. But then once they got down to the Final Four, that's when they had that full-scale production setup that you see there. That was definitely a pretty cool experience."
[break side="left"] How many days was that shoot?
[break side="left"] "About a week or so. And I actually did that for two years in a row as well."
[break side="left"] You're getting called back. That's awesome.
[break side="left"] "Exactly."
[break side="left"] What can you tell us about doing HGTV's House in a Hurry?
[break side="left"] "That one, we went through about a dozen different houses all along the Jersey Shore. And then we actually ended the day getting some golden hour shots on the beach, which is that shot there [the featured shot for this post]. And that was definitely a pretty cool way to end the day out. That show is currently on HGTV On-Demand."
[break side="left"] Learn more about Joe's experiences since graduating from Film Connection.
[break] Learn about Film Connection for film production, cinematography, editing, screenwriting, and more!
[break] [media href="https://www.youtube.com/watch?v=eqVjy7T29IE"] Carolina Groppa tells what it takes to be a great PA who gets called back and moves up the production ladder.[/media] [break]